The news of Quill's acquisition is bittersweet for me. On the one hand, I am over the moon for my friend, Ludwig Pettersson. On the other hand, I am sad to lose a tool that I love.
Quill was the most thoughtful approach to online communication I have ever seen. It built on the innovations of Slack, Skype, Discord & Zoom in a wonderful way. It moved us forward.
The community I work with is—quite frankly—devastated at its loss. Here's why:
Conversational Flow
The way conversations flowed on Quill felt better than Slack or Discord. It was like I could access more complicated thoughts because of the threading and grouping.
Activity tab was a game changer: it summarised everything I needed to read.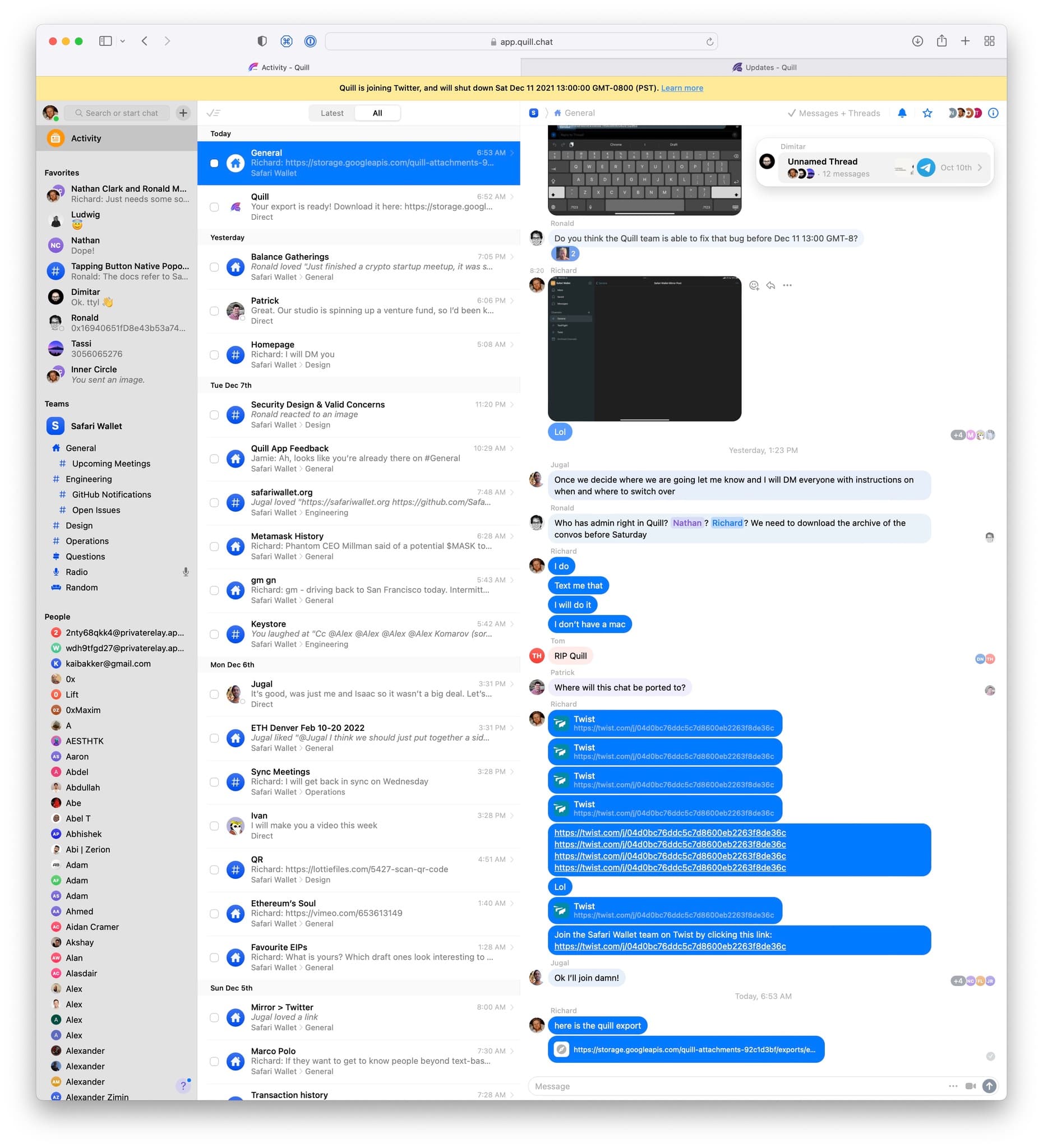 Useful Notifications Instead Of Irritating Interruptions
Slack's repetitive notification sound sends shivers down my spine. Quill's was infrequent and powerful—it meant something to me. I wanted to check it and always found something important.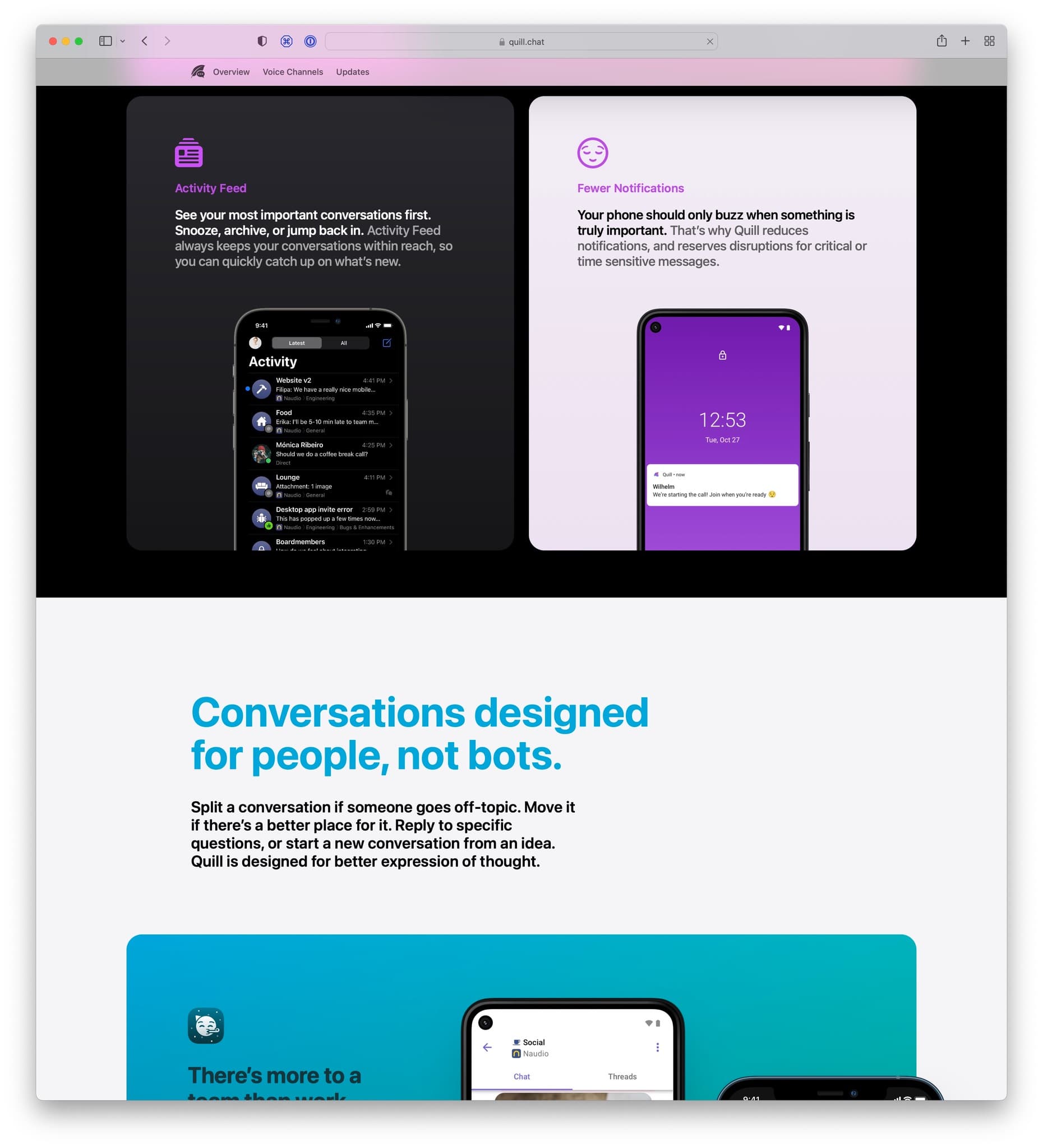 Natural Language Summaries
Ludwig's time at OpenAI was on full display in the product. Quill used their technology to intelligently summarise and title conversations to great effect. A magical touch ✨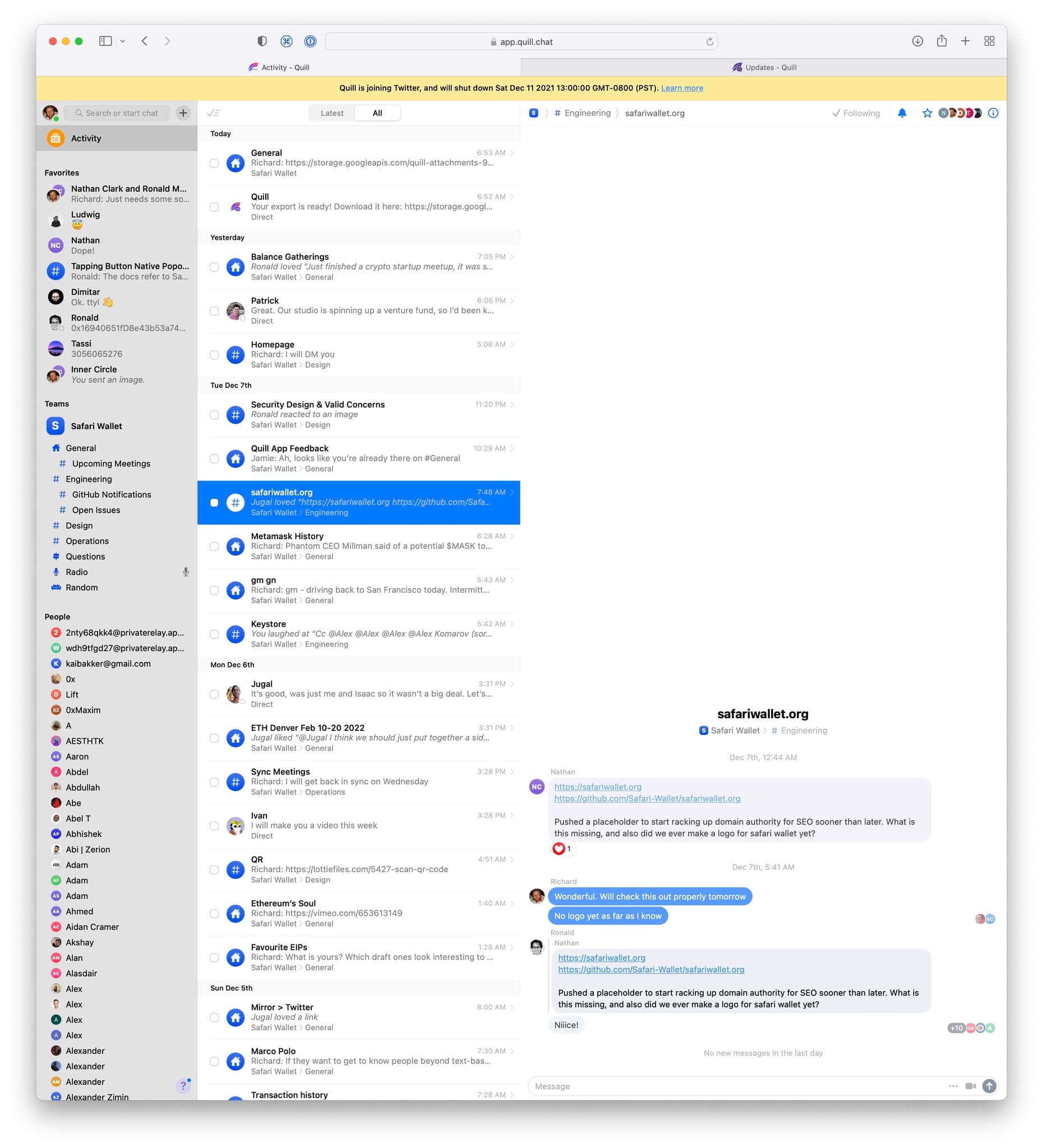 Obsessional About Attention
Quill was not trying to get your attention; it was trying to give it back to you. Every single feature was designed to help you learn, discuss, decide and then get back to work.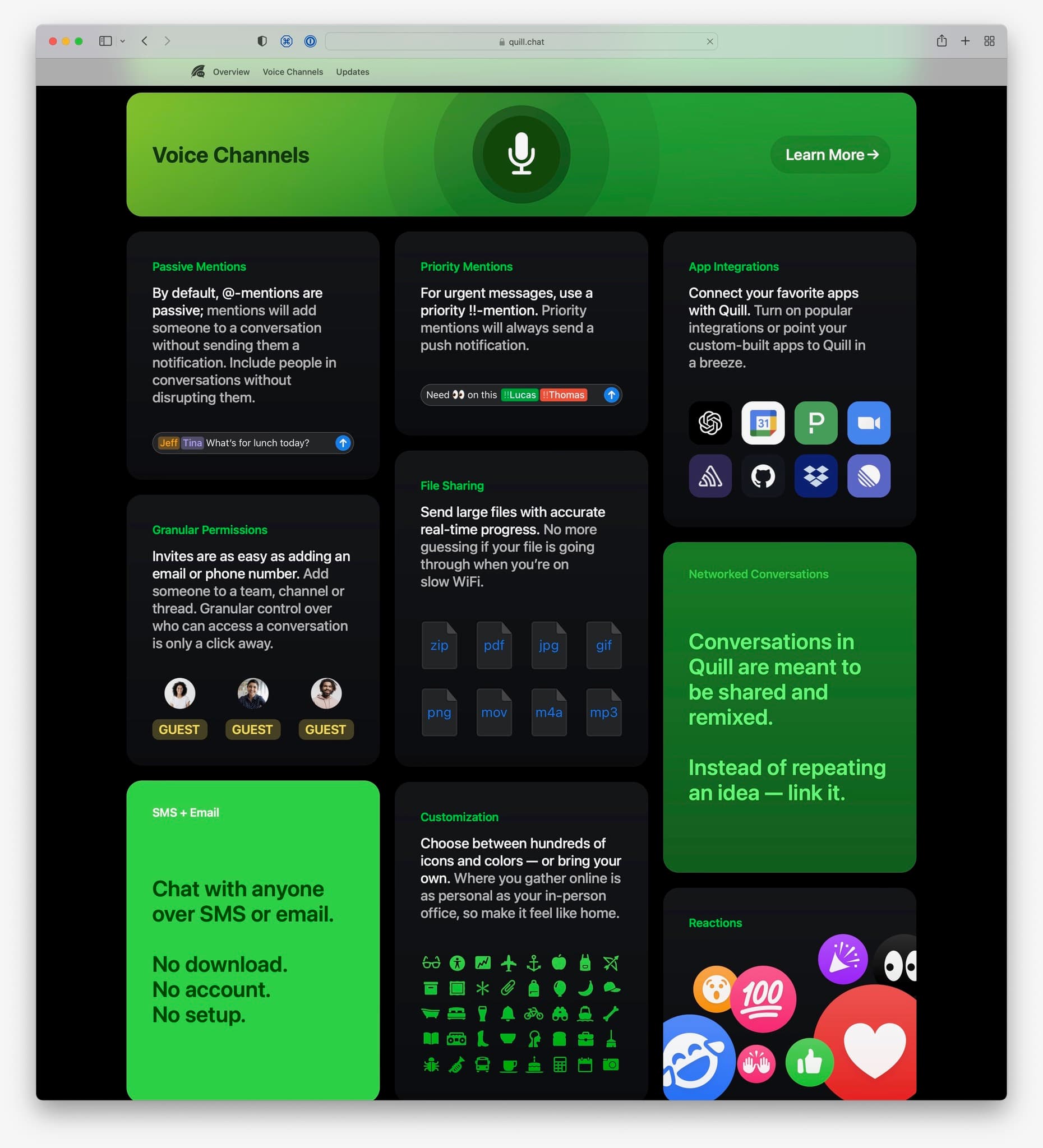 Absolutely Beautiful
Go to their website and drink it in before it is removed forever. Just look at the incredible quality of the product design, copywriting and application presentation.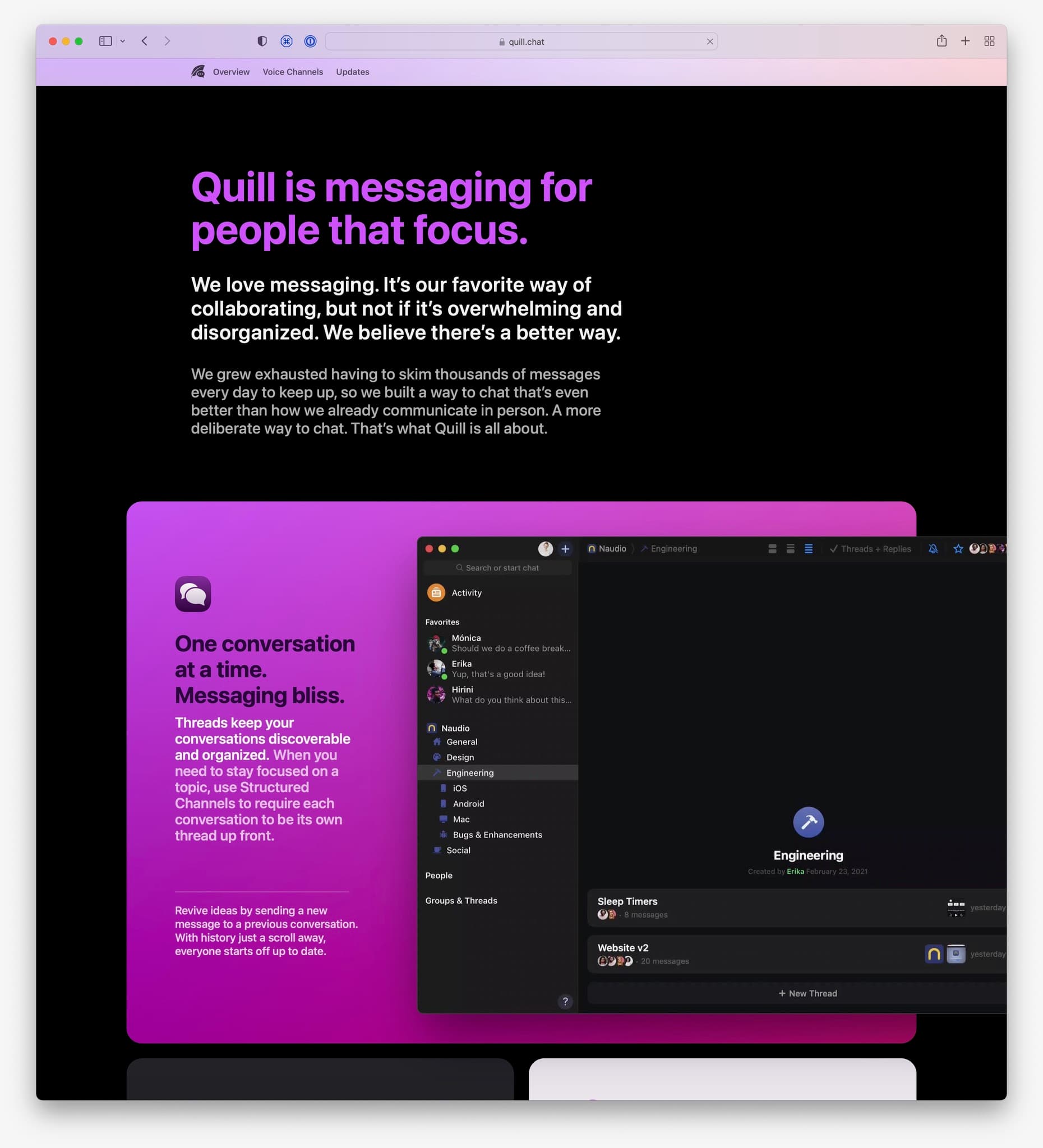 Incredibly Powerful
The shear volume of features present across web, macOS, iOS & Android applications was stunning. The team were clearly firing on all cylinders creatively.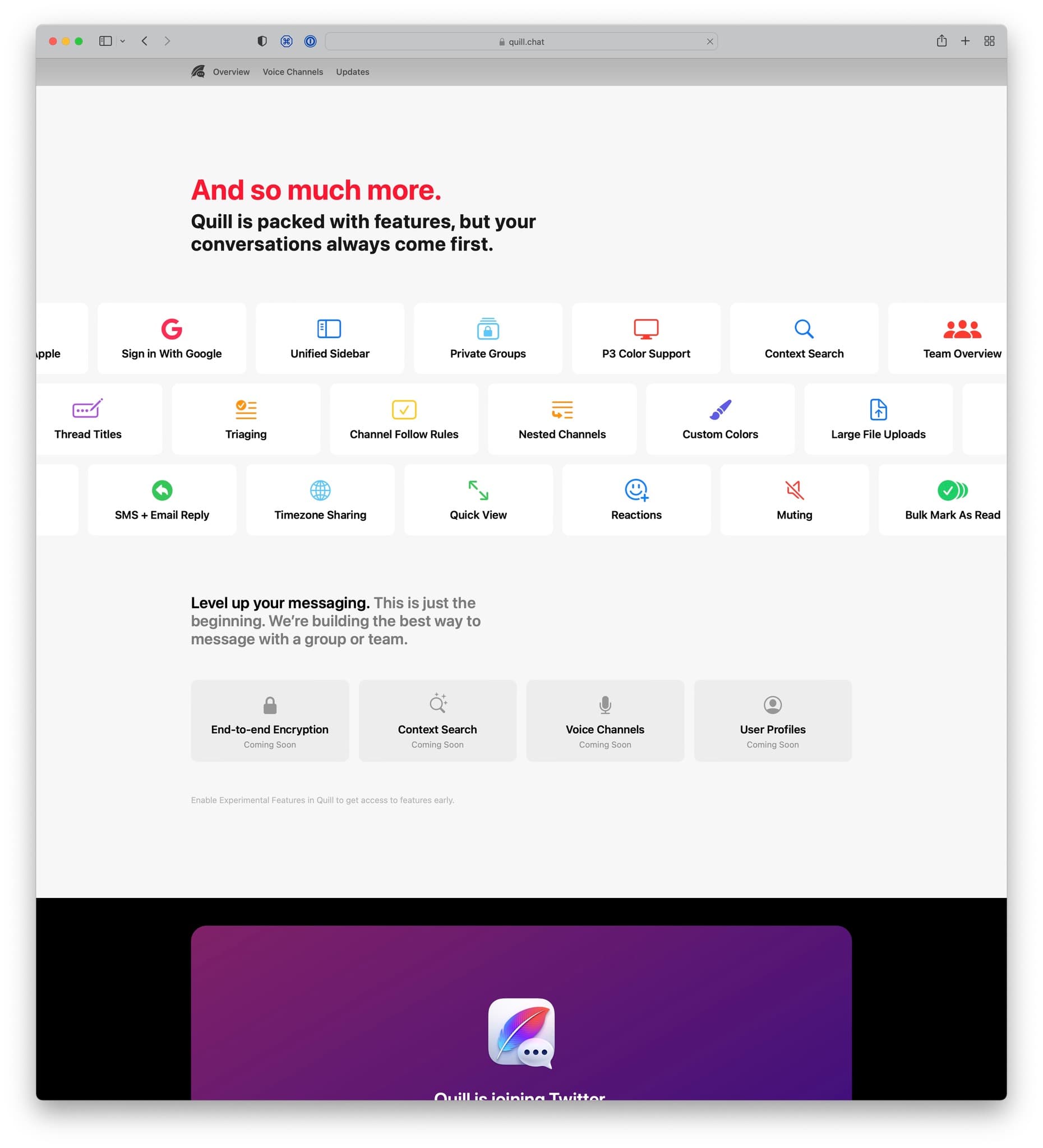 Multi-Modal Connection
Sliding from text-based chat into voice-based discussion or video-based debate was easy. Quill blended the best modern web technologies together to make communication clearer.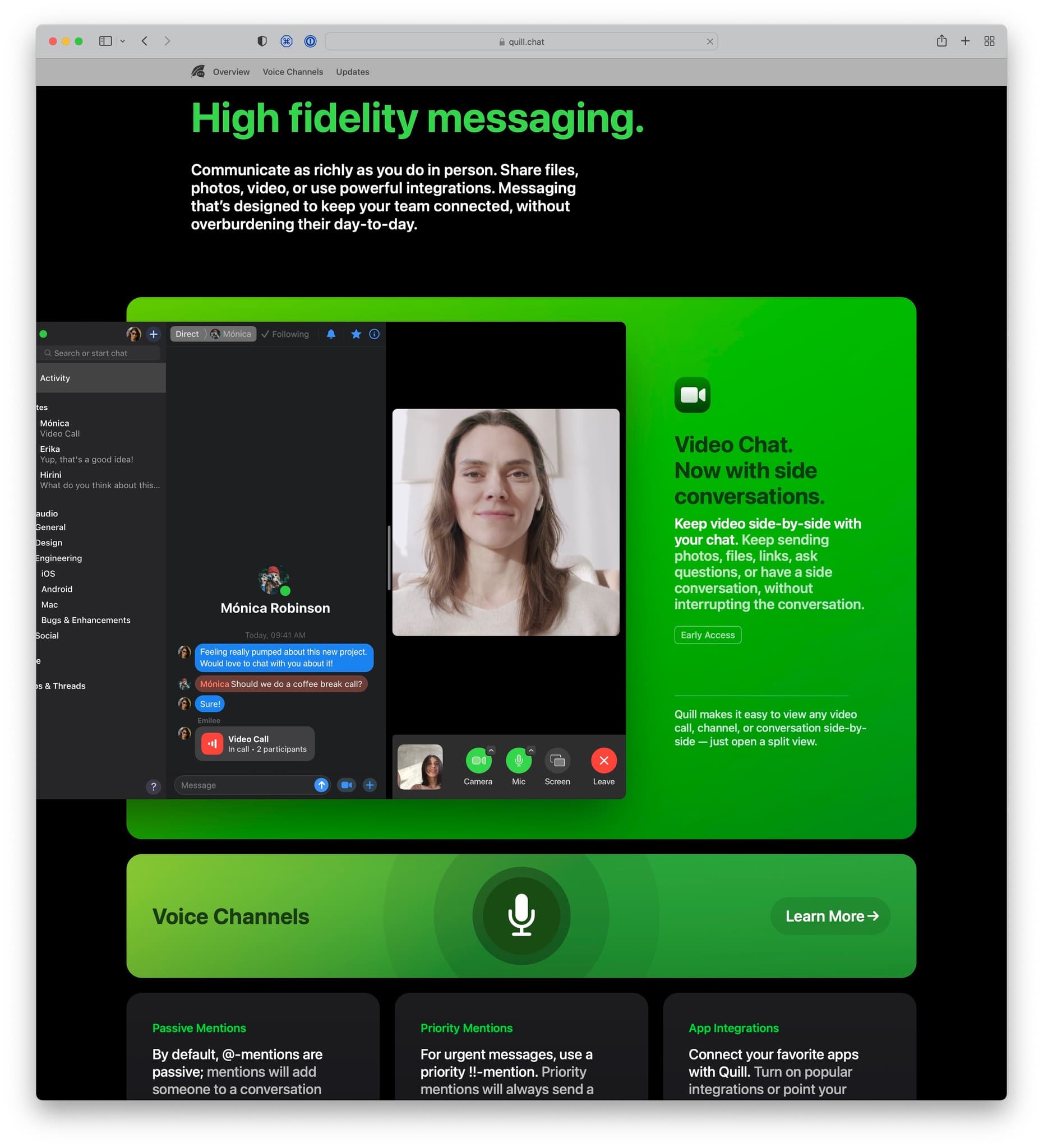 Thank you, Quill
The team behind this software touched my heart and helped my community get started. I will always be grateful to them.